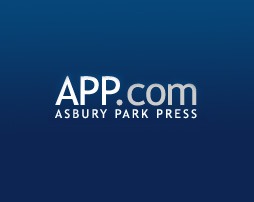 New Jersey taxpayers helped pay for the placement of a band around Christie's stomach. The procedure is not considered cosmetic, and the $10,000 to $20,000 cost is commonly covered by health insurance companies, said Dr. Seun Sowemimo, a bariatric specialist who has performed more than 150 weight loss surgeries over the past year at CentraState Medical Center in Freehold Township.
Christie said the surgery was covered "by the insurance that I pay for."
"It is a procedure that is covered when you go through the steps that you need to go through (required) by the state health insurance plan that myself, my family are covered by," he said.
Christie being able to have the surgery done without an overnight stay is not unique, Sowemimo said.
"Lap-Band surgery is a day surgery, but there are regular adjustments to the band in follow-up visits," Sowemimo said.
Christie's doctors could have also opted for gastric bypass or sleeve gastrectomy surgery. Sowemimo said a patient's medical history and other characteristics and preferences help determine which procedure to go with.
"Not everybody who has the band is successful. They tend to have more problems with things like reflux. Males who are volume eaters tend to succeed more with a band than the rest of the population. Education, improved habits with nutrition, healthy eating and exercise play important parts," the doctor said.
With gastric banding, an adjustable silicone band is placed around the upper part of the stomach to reduce the amount of food the patient's stomach can hold. Band adjustments can be done on an outpatient basis to help drive the rate of weight loss.
Christie said he chose the specific type of surgery over other type of weight-loss procedures after several doctors recommended it would be the best choice for him, he said.
Other than feeling less hungry, Christie said little has changed for him since the work was done. While he did not have one last "big meal" before the surgery for the sake of having one, Christie said he definitely did not go hungry while he was at Super Bowl XLVII in New Orleans in early February.
"Everyone has a last hurrah in New Orleans," Christie said.
The Republican governor kept the surgery secret from the public for over two months, until the New York Post reported it Monday.
Reportedly he has dropped 40 pounds — from a starting point of 300-plus pounds.
Click here to read the full story
---